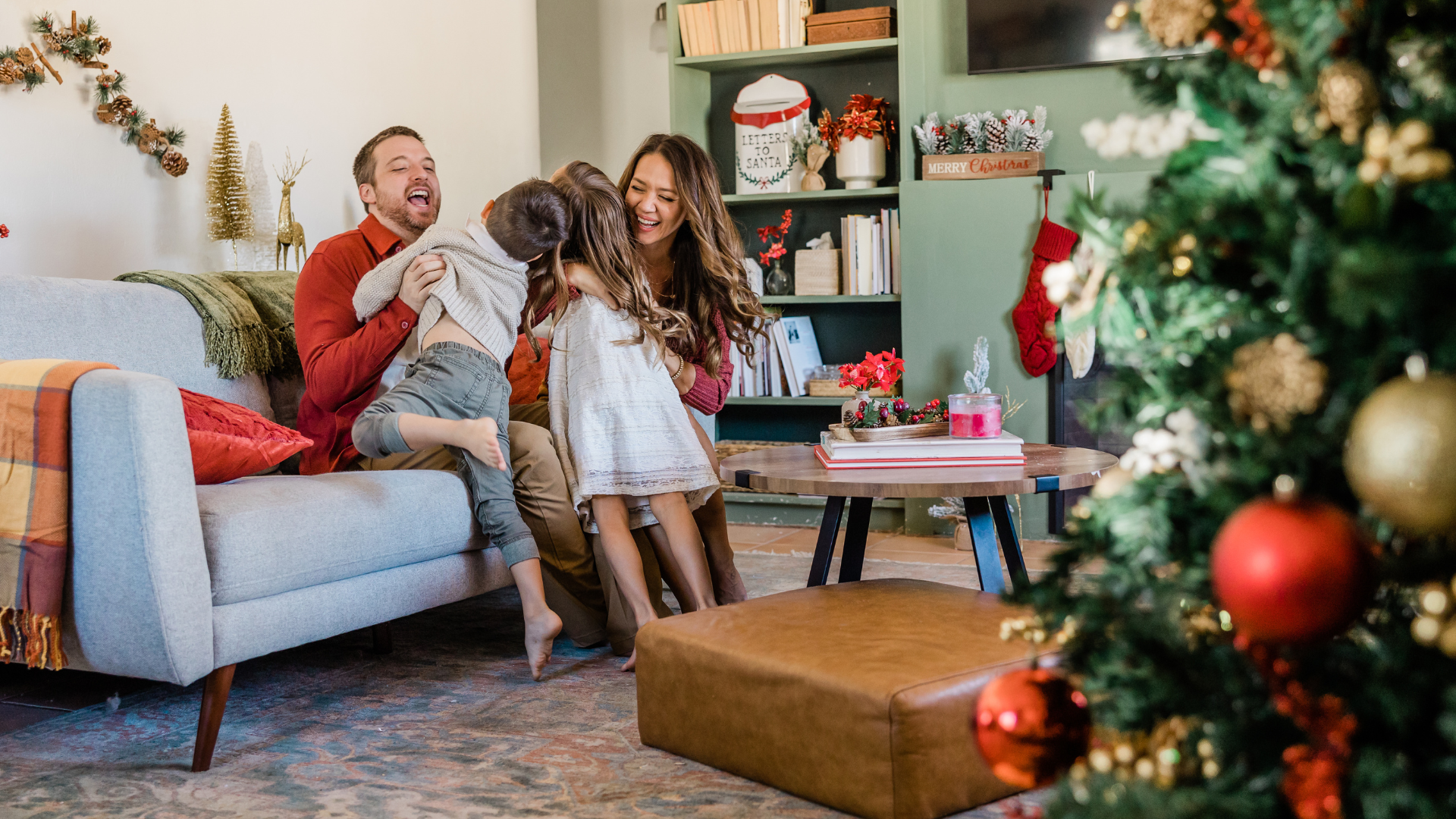 Happy winter break, everyone! It's time to enjoy the winter season, to plan, reflect and relax. As parents, we already have our schedules packed, but our little ones would love to make some great memories and spend quality time with us. Our goal this season is to keep it fun and relaxed with low-stress activities while building skills with a touch of Christmas magic.
Children love Christmas! And it's the perfect time of the year to put together Montessori-inspired activities with a bit of "sparkle."
Montessori-friendly homemade Advent calendar!
Every child loves the idea of an advent calendar. It can be simple, like craft envelopes, or more complex, like a fabric advent calendar. You can fill the 24 hand-made envelopes/socks/etc. with animal toys, a 24-piece puzzle that connects one day after another, winter/Christmas-related mini-books, stickers, or craft materials to do every day. With kids under three, you can even put old toys they haven't played with in a while (if you do toy rotation).
The "Do together" list!
Come up with your kids with a list of things to do together this Holiday season. You might want to bake some cookies, go ice-skating, sing carols, make paper decorations, and see the Christmas lights. Place the list in a place to be well seen by all the family members, and once you have done an activity, you can check it.
The Montessori Button Christmas Tree!
It's a fun and easy DIY project, just in hand for the holiday season with a Montessori twist. You'll need a green colored felt that you could cut into the shape of a green tree. Then choose 10-15 buttons (different colors and sizes are better) and sew them onto the tree. Last, cut different colored circles, and make a small cut in the middle so the button will fit through the hole. They are working on fine motor skills and hand-eye coordination as well.
Montessori-inspired Christmas Trays!
From bells or pomp or color sorting to Christmas Play Dough, everything your child is interested in depends on age and skills. A tray with popcorn for creating a popcorn garland for older kids
Cooking!
This season can also be about practical life activities, like cooking. Children love to help in the kitchen, and while the process might be slower, the satisfaction in the result is worth the time and nerves. It can be gingerbread cookies, snacks, Christmas tree pizza, Cheesy stars, etc.
Doing the tree together!
Yes, it might take a little longer and harder, and it might not be perfect, BUT it's an excellent opportunity to teach children how to help and how their effort is a huge contribution to their environment. Maybe they can hang some tree ornaments they've done.
Practice caring, sharing, and being good to those around them!
It's not always about the presents but about what they can do to help those in need or those they love. Are there any toys they don't use and would like to donate to less fortunate kids? Do they want to prepare something for their neighbors? Or maybe they would like to help grandma with the groceries!
Children can do other simple Montessori activities that give them satisfaction: cleaning, setting the table, serving, or shoveling. You can guide and observe to create an environment that meets his needs.