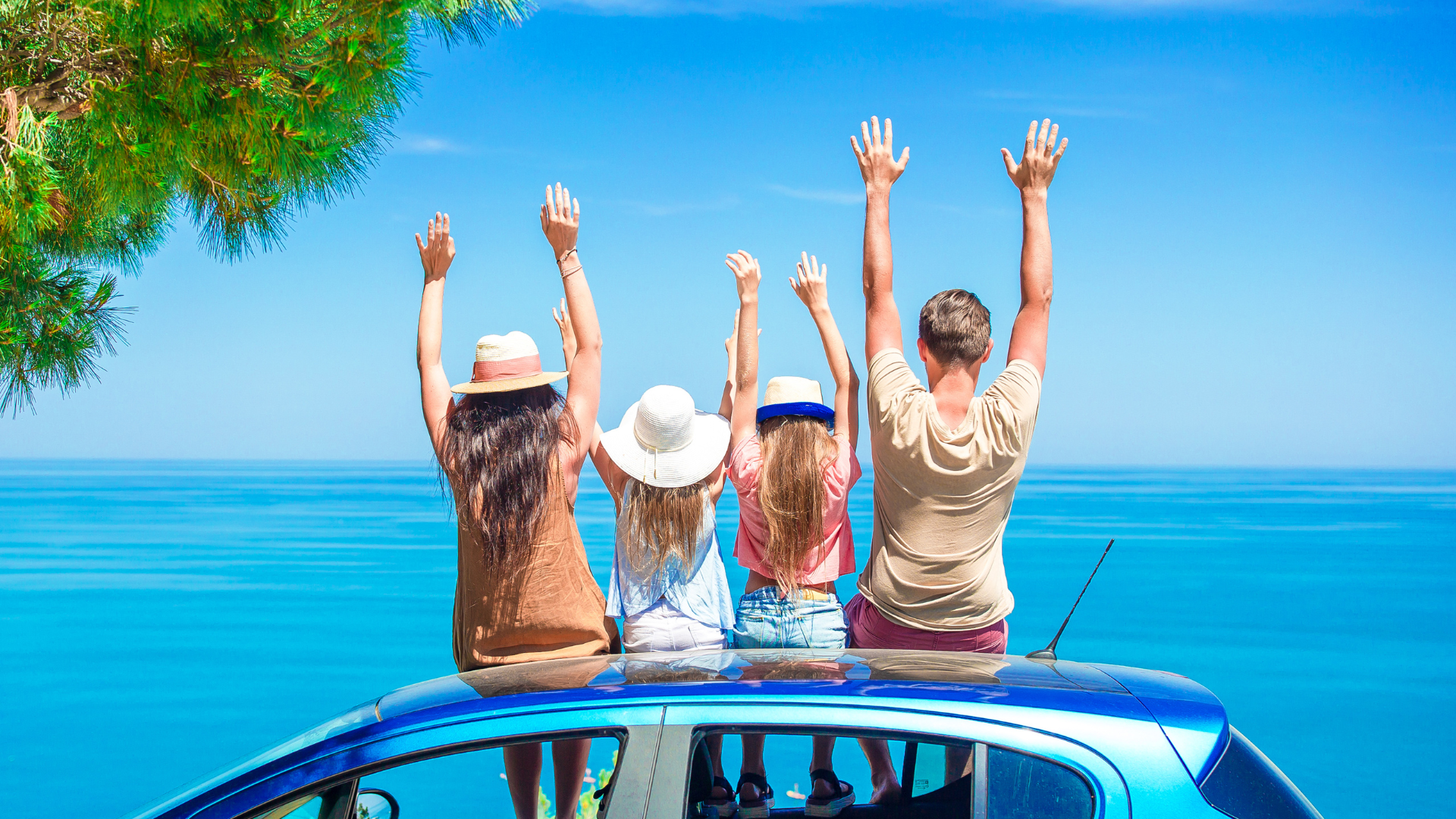 While holidays can be overwhelming for kids, from being put in new environments, new people, new culture, new food experiences, and different languages, they also bring the most eye-opening experiences for them. Creating lifetime memories together can be pretty challenging, but with the following tips and tricks, we promise to help you enjoy the vacations and have a lot of fun for the little ones.
Are there ways to make your holidays more relaxing with your kids?
There are tips and tricks to make the most of your vacations.
The key element of a successful holiday: PLANNING!
Kids, from babies to toddlers to teenagers, love a good old schedule they know and can follow. This gives them a sense of control in new environments and a sense of security as well.
Plan the stops, activities, and the daily routine on holiday(waking hour and bedtime hour, will they be napping at noon or not, do they leave the accommodation without sunscreen or not). They should know these simple things and what is expected to happen.
Get them involved in planning!
Another tip that gets kids excited about the upcoming holiday is getting them involved in planning the holiday.
Getting them to participate in the holiday planning raises their interest and gets them excited about the activities and places you all decide to do and visit.
Look for local attractions and see what fits your family. Maybe a museum that is suitable for the age of your children, playgrounds near your accommodation, swimming pools. Are there any events happening during your stays, like festivals or carnivals, that would be a joy to go to with your kids?
No matter the age, they can all get involved in the planning and get enthusiastic about something in particular about the upcoming vacay. It could be as simple as a blue ice cream dessert on an evening walk for the toddlers or a day at an adventure park for the bigger kids. This will make every child excited and looking forward to the vacation, and even be more open to doing all the other activities and bear with the road and the not-so-fun moments.
The third tip for a pleasant road and holiday is to bring something familiar and special for every child. If they are above 2, they can choose what to take in their new adventure. You can make that decision for kids under two based on their daily activities. It can be from their favorite book, toy water bottle, plate, or clothing item.
Allow them down time
Another trick is to allow each child a down time, according to their age and needs. A baby might need space to crawl or sit on his back for some time during the day. A toddler might need a playground to release energy from a long road or lunch at a restaurant. A kid above six might need to try something new, like darts, bowling, or even a swimming lesson.
Check the reviews
Also, check the reviews. One activity might seem child-friendly. Still, in reality, those that have tried it before could give you more accurate information that might not interest your kid. Or you might find some exciting activities to do that you have never imagined would be appropriate for your kids, an art tour of the city for kids. And for older kids, like teenagers, if possible they could have like 2 hours to explore the city on their own, having some rules established and a designated area they can explore on their own.
Hotel rooms or rented homes?
If possible, go for a rented home, aparthotels, or suites, to have enough room for every family member, to have space to play, if they love water and swimming, a location with a pool might be a good idea.
Embrace the unexpected
Last but not least, go with the flow, be open to changes on the go, and don't stick to expectations. Take it slow and enjoy the whole experience. Any vacation has unpredictable situations like bad weather, some family members getting sick, spending too much time on one planned activity, and not having time left for the next. Just go with the flow, adjust on the way, and make the most of it.