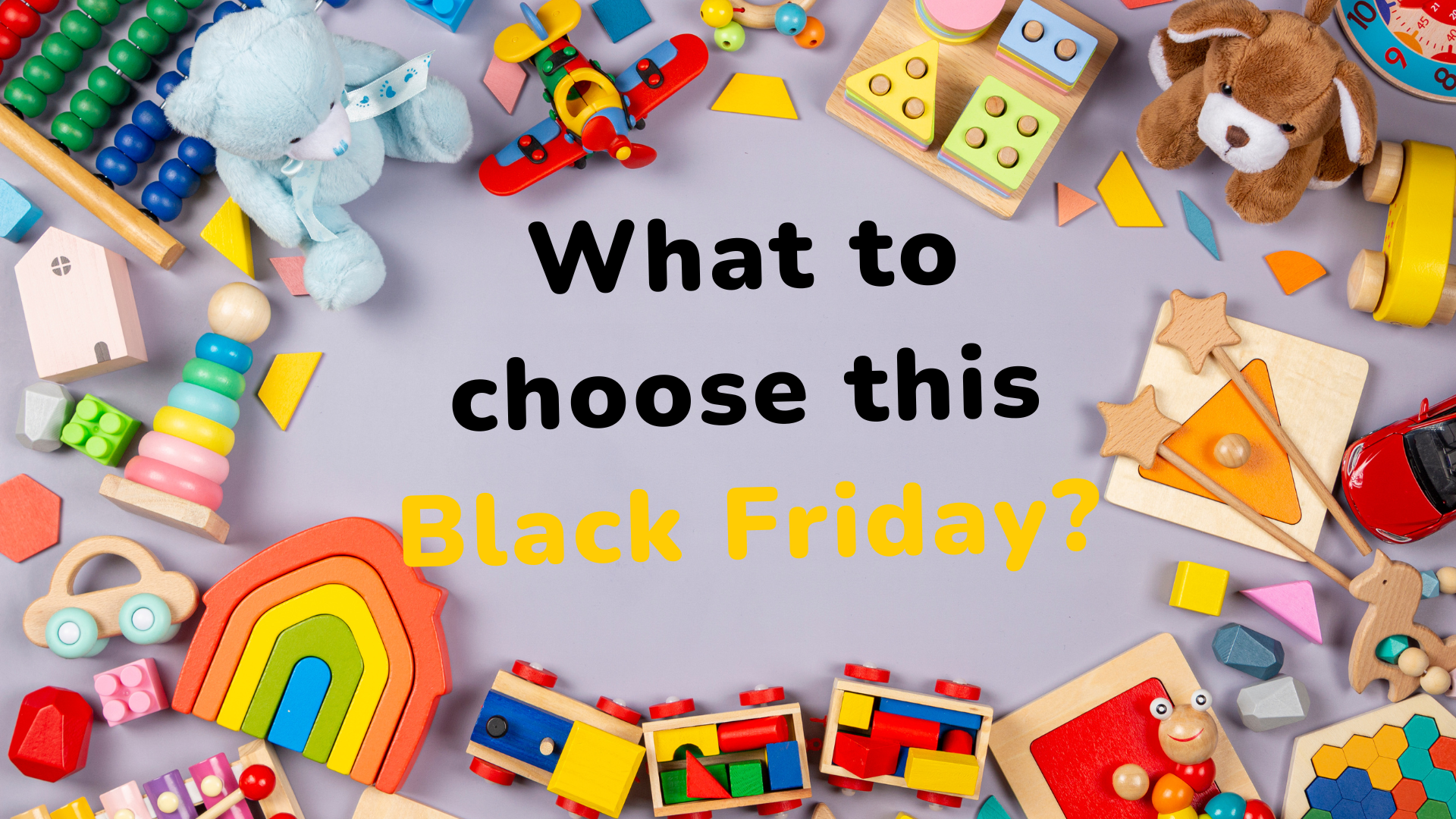 Black Friday, the most anticipated shopping event of the year, is quickly approaching, and stores are getting ready to release amazing discounts. If you're a savvy consumer, you definitely keep a close eye on early access and sneak peeks. You're in luck! We'll give you a preview of what to expect on Black Friday in 2023 today, focusing on toys, Amazon Echo gadgets, and Kindle e-readers.
Toys: Discovering the joy of play
The best time to buy toys for the young people in your life is on Black Friday. You're in for a treat, whether it's the newest action figures, good quality washable markers(Check this Crayola Ultra Clean Fine line Washable Markers), intelligent toys, activity books(like this one), or family-friendly games. Toys retailers offer fantastic price reductions through sneak peek offers, making it the ideal time to start your holiday shopping early.
There is something for every age and interest, from the newest tech-infused toys to timeless board games. This holiday season, keep an eye out for special offers and bundles that can help you spread cheer and make the most of your budget.
Amazon Echo: Your Intelligent Home Friend
Because they provide convenience, entertainment, and smart home control, Amazon Echo devices have become a necessary component of many homes. With Black Friday deals on Amazon Echo devices, you can update your smart home setup or expand your collection.
There is an Echo device to suit any need, ranging from the affordable Echo Dot to the high-end Echo Show(3rd Gen, 2023 release). Check this Echo Pop Kids, Marvel's Avengers. These smart speakers and displays are available at tempting prices, so you can stay engaged, simplify your everyday tasks, or improve the audio experience in your house.
The Kindle electronic reader is revolutionary for both avid readers and casual readers. It allows you to carry a complete library of books on one device, putting a library at your fingers. You may upgrade to the newest Kindle model (with a 6.8" display and adjustable warm light, without look screen ads) or explore the world of e-reading on Black Friday.
The pre-release bargains on Kindle devices are sure to bring joy to readers. Keep an eye out for sales on well-liked devices such as the Kindle Paperwhite and Kindle Oasis. A Kindle can change how you read, whether you want to read by the pool, before bed, or during your daily commute.
Ready for the 2023 Black Friday?
The sneak peek deals are beginning to surface as Black Friday approaches, and it's looking like one hell of a sale. To maximize your Black Friday shopping experience, watch for special offers on toys, Amazon Echo devices, and Kindle e-readers.
Use these early access opportunities to save a lot of money and add even more special touches to this Christmas season. As the big day draws near, remember to put a reminder on your calendar and check back for updates. You will have a joyful and tech-savvy Christmas season with these special Black Friday discounts!