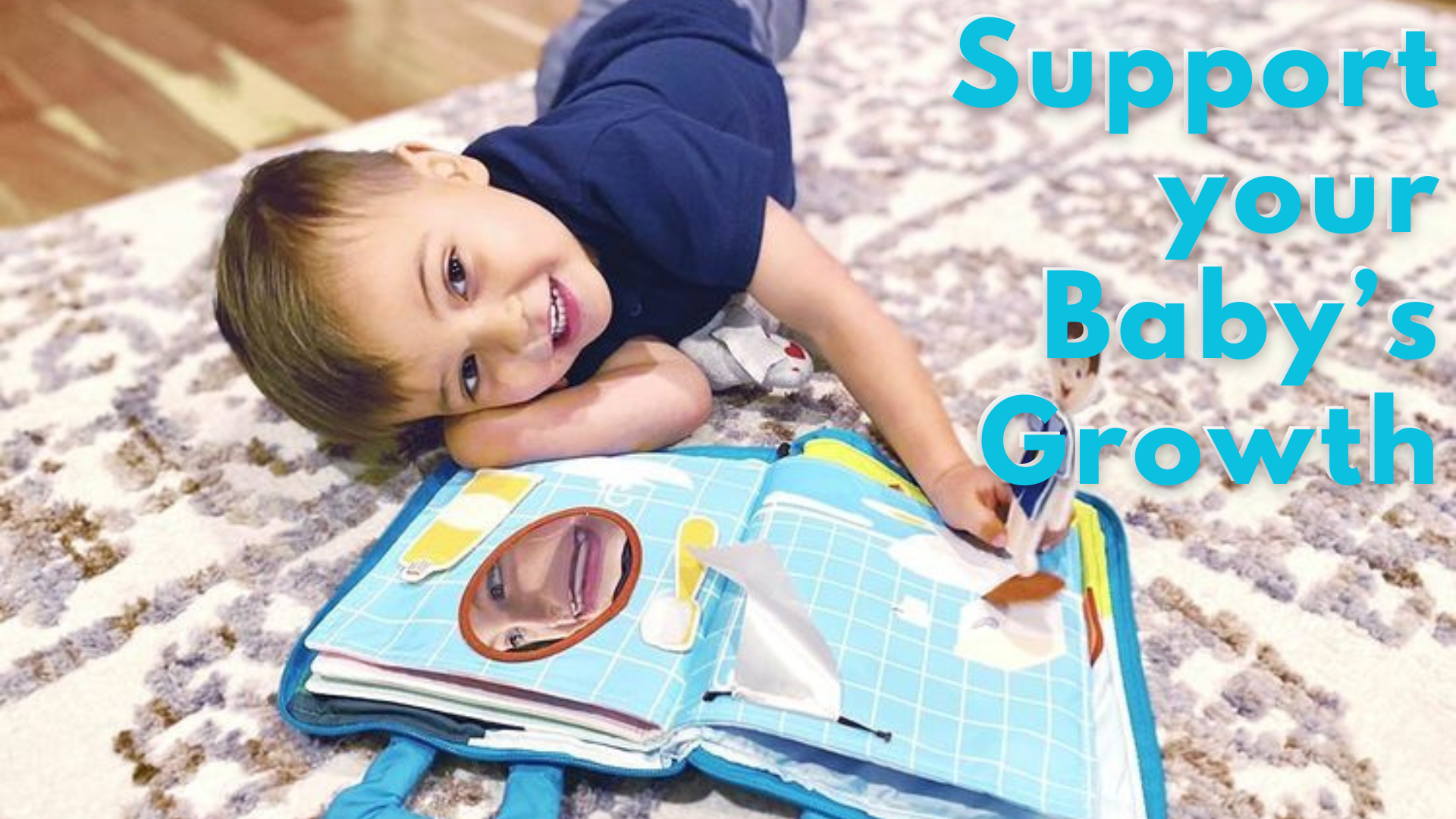 A baby's first year of life is a fantastic experience filled with accelerated growth and development. As your child approaches the 12-month mark, you see them change from a fragile newborn to an energetic explorer. Your role as a parent is vital in directing them towards an exciting and healthy path at this critical period since it builds the groundwork for their future development. We've put together the key resources you need to make sure your 12-month-old kid is healthy and developing properly.
Establishing a Secure Attachment
At this point, a solid relationship with your infant is essential. Quickly attending to their signs fosters a sense of security, laying the foundation for healthy connections and mental well-being.
Nutritionally Rich Diet
Focus on providing a range of nutrient-rich options when your infant transitions to solid foods. To support their developing body and brain, now is the time to introduce a rainbow of fruits, veggies, lean proteins, and nutritious grains.
Supporting Motor Growth
You can aid in their physical development by giving your infant plenty of opportunities to stand, crawl, and even take those precious first steps. Their gross and fine motor abilities are developed with the help of playmats, busy boards, age-appropriate toys, and secure exploring spaces.
Stimulation of Language
Introduce your child to a multilingual atmosphere. Introduce new words and ideas to them through talking, reading, and singing to them. This promotes early language and cognitive development.
Sleep Schedule
A regular sleep schedule is essential for your and your infant's health. Establish a relaxing night-time routine to aid their relaxation and promote peaceful sleep.
Sensory Exploration
Babies get knowledge of the world by using their senses. Provide experiences with a variety of textures, colors, and noises. This promotes their curiosity and aids in their cognitive growth.
Interaction with Others
Your kid is exposed to social dynamics and emotional displays through playdates and interactions with peers or older siblings. The development of their social skills depends on these experiences.
Setting Screen Time Limits
Even while certain instructional content may be useful, it's crucial to limit screen time and give real-world experiences a first priority. At this point, active play and direct communication are more beneficial.
Safety Precautions
Ensure your home is baby-proofed as your infant becomes more mobile to avoid accidents. Assemble a secure space for heavy furniture and use safety gates, outlet covers, and other safety measures.
Ability to Feed Oneself
Use small utensils and finger foods to promote self-feeding. Fine motor abilities are developed while independence is fostered.
Outdoor Discovery
Your infant will be exposed to new stimuli, fresh air, and wildlife while you spend time outside. This supports their general sensory growth and fosters a sense of connectedness with the outside world.
Playfulness
Offer toys with several uses to promote imaginative play. Simple puzzles, building blocks, busy boards, and stacking cups encourage mental development and creativity. We have already talked about the great benefits of busy boards in this article .
Parenting a child who is 12 months old is a thrilling adventure that paves the way for their lifelong development. You may help your kid thrive by developing a strong relationship, providing healthy nutrition, engaging their senses, and promoting curiosity. Since every child is different, please pay attention to their cues, interests, and developmental milestones and modify your strategy as necessary. You are laying the groundwork for a bright and exciting future filled with development, education, and limitless opportunities as you provide them the love, care, and direction they require.